MAASAI MARA NATIONAL RESERVE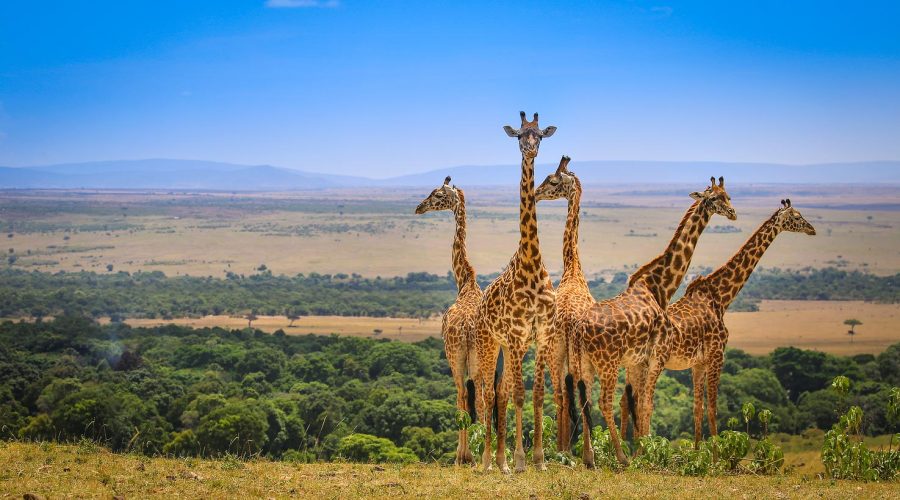 The Maasai Mara National Reserve is a large game reserve in Narok Count in Kenya, attached with the Serengeti National Park in Mara Region, Tanzania. It is named in honor of the Maasai people
It is globally famous for its unique population of Masai lions, African leopards and Tanzanian cheetahs, and the annual migration of zebra, Thomson's gazelle, and wildebeest to and from the Serengeti every year from July to October, known as the Great Migration. The Maasai Mara National Reserve is only a fraction of the Greater Mara Ecosystem, which includes the following Group Ranches: Koiyaki, Lemek, Ol Chorro Oirowua, Olkinyei, Siana, Maji Moto, Naikara, Ol Derkesi, Kerinkani, Oloirien, and Kimintet.
AMBOSELI NATIONAL NATIONAL PARK
Amboseli National Park is located in Loitoktok District, Rift Valley Province of Kenya.
The park is 39,206 hectares (392 km2; 151 sq. mi) in size at the core of an 8,000 square kilometres (3,100 sq. mi) ecology that spreads across the Kenya-Tanzania boundary.
The park is famous for being the best place in Africa to get close to free-ranging elephants among other wildlife species. Other attraction of the park includes opportunities to meet the Maasai people and also offers remarkable views of Mount Kilimanjaro, the highest free-standing mountain in the world.