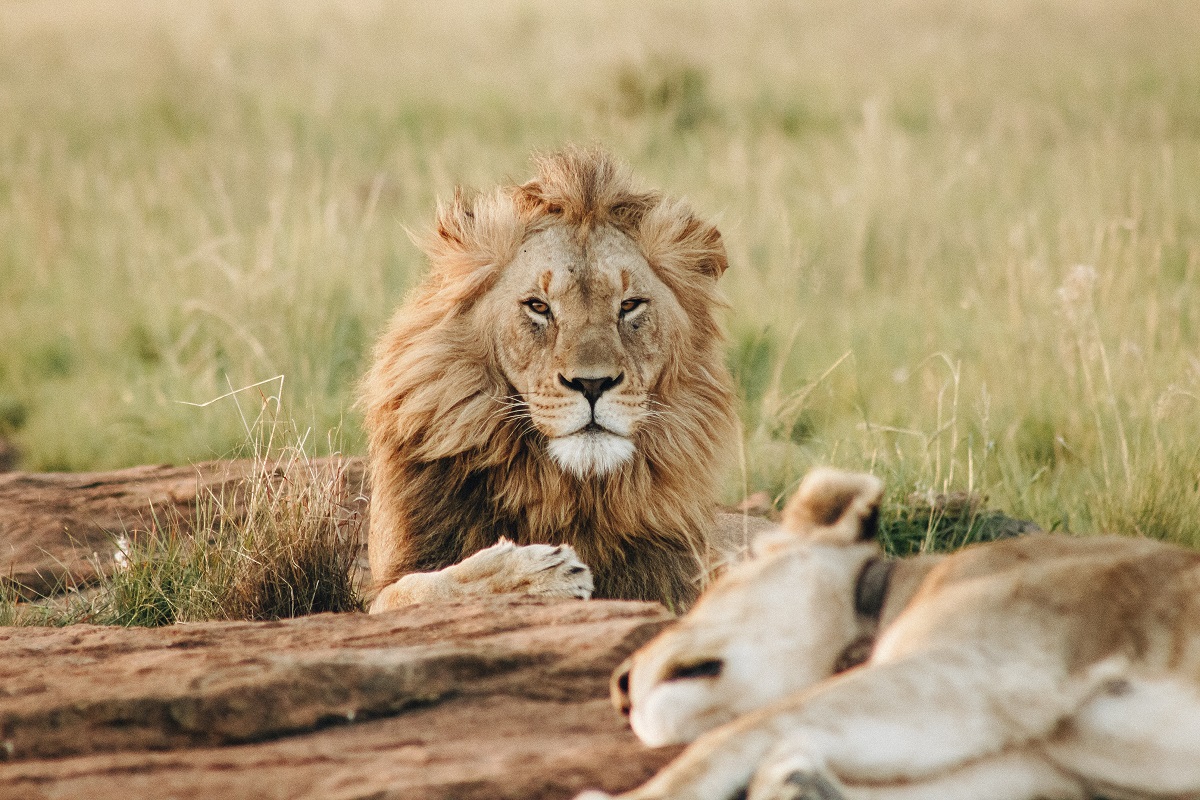 09 Days Tanzania & Zanzibar Unique Safari
TOUR OVER VIEW
Arrival at Kilimanjaro International Airport
Maasai Market visit & Tanzanite Experience
Ngorongoro Crater – wildlife & culture
Serengeti National Park – wildlife
Maasai culture learning – culture
Depart to Zanzibar
Stone Town tour
Nungwi Aquarium and Sun set cruise.
Departure to your lovely country
Trip Itinerary & Inclusions:
DAY 01: Arrival at Kilimanjaro Airport to Arusha
Welcome to Tanzania. On arrival at Kilimanjaro Airport you'll meet our company arranged driver who will transfer you to Arusha city for dinner and overnight. Our driver will display your group name on signboard. You'll get a chance for Safari and other activities briefing/introduction before your dinner.
❖ Meals: Dinner and Overnight
Accommodation: Tulia boutique hotel- Arusha (HB)
DAY 02: Maasai Market & Tanzanite Experience visiting.
Enjoy beautiful day with your tasty breakfast before performing two major day activities,
1st: Maasai Market Visit. Morning after your breakfast at the hotel at 830 you will start tour by heading to Arusha Maasai market, this is the market where local people made local souvenir and other local things which you might be interested to know how they make it. All African clothes like Kanga, Maasai clothes, Scarf and many other are found in this beautiful place. It's your time to buy it if you will be interested with any local handmade culture/ souvenir you would wish to have.
2nd: Tanzanite Experience Museum Visit (12:00) Tanzanite experience museum is located at Arusha center where you'll learn more about the precious and rare Tanzanite stones which only known source in the world is Tanzania, specifically in Arusha. In this museum you can discover how the Tanzanite was created, named, mined, cut, polished and graded. Finally you'll be able to purchase any impressive and affordable exquisite Tanzanite jeweler before leaving to your hotel for the next day activity.
❖ Meals: Breakfast – Lunch & Dinner.
❖ Accommodation: Tulia boutique hotel – Arusha
DAY 03: Arusha to Ngorongoro Crater
Having an early breakfast from your lodge before departing to the heart of wildness in Tanzania Ngorongoro Crater. You'll descend over 600 meters into the crater to view wildlife. Supported by a year-round water supply and fodder, the Ngorongoro conservation Area supports a vast variety of animals, which include herds of wildebeest, zebra, buffalo, eland, warthog, hippo and giant African elephants. Another big draw card to this picturesque national park, is its dense population of predators, which include lions, hyenas, jackals, cheetahs and the ever-elusive leopard, which sometimes requires a trained eye to spot. You'll visit Lake Magadi, a large but shallow alkaline lake in the southwestern corner, which is one of the main features of the crater. A large number of flamingos, hippos and other water birds can usually be seen here. Heading to Serengeti for dinner and overnight.
❖ Accommodation: Hippo trails Serengeti
❖ Meals: Breakfast – Lunch & Dinner.
DAY 04: Full Day Game Drive in Serengeti National Park.
After breakfast, you will have a full day game drive in Serengeti. Apart from the large mammals, Serengeti is also home to gaudy agama lizards; Rock hyraxes scuffle around the surfaces of the park's isolated granite kopjes. Wide varieties of dung beetle were found, and around 500 bird species have been recorded ranging from the outsized ostrich and bizarre secretary bird of the open grassland, to the black eagles that soar effortlessly above the Lobo Hills. Get to rest after extensive game drive at your accommodation for Dinner and Overnight. Wildlife Highlights: wildebeest Migration, zebra, lion, leopard, elephant, buffalo, cheetah, gazelle, giraffe, spotted hyena, jackal, Aardwolf, Serval, Agama lizard, rock hyrax, secretary bird, ostrich, black eagle & this is the most visited park in Tanzania; famous for massive migration of ungulates; more than 500 bird species.
❖ Meals: Breakfast-Lunch and Dinner.
❖Accommodation: Hippo trails Serengeti
DAY 05: Serengeti National Park to Arusha
Tribe Visit: Maasai
After breakfast you will have morning game drive then continue to extensive game viewing while on the way driving to Arusha for dinner and overnight preparing for next day flying to Zanzibar. On the way to Arusha city stop at one of Maasai boma which located between Manyara region and Arusha city for 1 to 2 hours for culture learning.
CULTURE TIME: The Ngorongoro Conservation Area was designated for the Maasai to inhabit when they were removed from the Serengeti by the Tanzanian government. Their villages (bomas) begin to appear on the eastern slopes of the Ngorongoro Crater as the gravel road descends to the plains around the Serengeti. The bomas extend far out into the plains, where they graze their cattle. Bomas consist of thatch and brush huts encircled by a ring of brush. Just learn more about their unique culture, take photos and enjoying their dancing. One hour to 2 hours for culture before proceed to Karatu to your lodge for dinner and overnight
❖ Meals: Breakfast-Lunch and Dinner.
❖ Accommodation: Tulia boutique hotel – Arusha
DAY 06: Departure to Zanzibar
After breakfast to your hotel, then you will park your things ready to proceed direct to Kilimanjaro International Airport where you will board your flight heading to Zanzibar.
❖ Meals: Breakfast and Dinner. (HB)
❖ Accommodation: Zanzibar Ocean View Resort or Tembo House
DAY 07: Zanzibar Stone Town tour
After a leisurely breakfast, drive to Stone Town, a UNESCO World Heritage Site. Experience tracing the footstep of Arab Sultans on Zanzibar and ponder on the interesting historical sites and labyrinths. See actual Zanzibar door famous for its unique architectural tradition. In the old times, the wealthier and more respected the owner of the house is, the larger and meticulously carved the door front would be. The tour will end in the afternoon. After lunch we will proceed you will go back to your hotel Zanzibar Ocean View Resort for relaxation and dinner and overnight.
❖ Meals: Breakfast and Dinner (HB).
❖ Accommodation: Zanzibar Ocean View Resort or Tembo House
DAY 08: Nungwi Aquarium and Sun set cruise.
Nungwi Aquarium it's a lagoon in which you are going to swim with sea turtles and also feed them. Then the tour will follow with nice pic nick lunch before heading for cruise. Enjoying cruising on one of our traditional Arabian dhow, this activities will also make your trip unforgettable, revealing the lovely view of the sun on your way to Nungwi beach. Later heading back to your hotel for dinner and overnight.
❖ Meals: Breakfast and Dinner. (HB)
❖ Accommodation: Zanzibar Ocean View Resort or Tembo House
DAY 09: Departure
Depending on your flight schedule, after breakfast you will be picked up from your hotel direct to Zanzibar International Airport where you will board your flight back to your lovely country.
Price include VAT.
Tour price includes:
Arusha accommodation before & after Safari.
Transportation in 4×4 pop-up safari vehicle
Professional, English speaking guide
Day to day safari itinerary brochure
Meals: Breakfast-Lunch & Dinner
Flight from Arusha to Zanzibar
Airport Transfer to and from
Zanzibar Accommodation
Zanzibar activities fees
All national park fees
Wi-Fi on board
Fare well dinner
Mineral water
Entrance and boat fees
AMREF emergency rescue flying doctor
Tour price exclude
Tips
International flight
Personal spending monies
1. Layered, versatile clothing
Wondering what to wear in Tanzania? While Tanzania is swelteringly hot for much of the year, it can also get very cold, plus you'll need different types of clothes for different activities. Going on safari? You'll need lightweight clothing in neutral colors. Want to trek Mount Kilimanjaro? You'll need plenty of warm weather hiking gear. Want to relax on the beaches on Zanzibar? You'll need swimwear, but you'll also need to dress modestly outside the resorts, to respect the local culture
4. Medical Kit
While most hotels, lodges and camps in Tanzania will have a first aid kit on hand, it's always a good idea to bring your own essentials in a small medical kit. You should bring items like pain killers, antiseptic ointment and bandaids, hand sanitiser, electrolyte tablets or powders, strong insect repellent, eye drops and travel sickness tablets.
7. Toiletries
Everyone requires different toiletries, so this packing item is up to you. We do recommend pouring products like shampoos and moisturizer's into reusable travel bottles, to save space and waste. You might also like to try solid toiletries, like bar shampoos, deodorants, moisturizer's and toothpaste tablets.
10. Gadgets
Likely you prefer to keep it minimal, there are a few tech essentials you'll need to add to your Tanzania packing list. You'll likely want to take tons of pictures on this special trip, so bring either your smartphone with a camera or a separate SLR camera. Remember to bring extra memory cards so you never run out of space, extra chargers and waterproof cases to keep everything secure
2. Comfortable shoes
You'll likely be doing a lot of walking in Tanzania, so you'll need a comfortable pair of sneakers that you don't mind getting dirty. If you plan to do any hiking or walking safaris, bring a sturdy pair of boots with good ankle support, and some thick socks. You'll also need a pair of sandals or flip-flops for lounging by the pool or the beach.
5. Sun protection
Whether you visit in the dry or wet season, you'll always need sun protection in Tanzania. You don't want a sunburn or sunstroke to put a downer on your trip, so bring a hat, polarized sunglasses and plenty of high SPF sunscreen
8. Money matter
When you travel to Tanzania with us, most of your expenses will already be covered including your accommodation, transport and some meals. However, there are a few things you'll need cash for like souvenirs and extra activities. It's best to come prepared with  a mix of credit or debit cards and cash on your Tanzania packing list.
3. Day bag
Whether you're out on safari or cruising the islands of Zanzibar, you'll need a daypack to carry everything you need including sunscreen, a water bottle and your camera. Bring a secure bag that's lightweight and waterproof, and go for one with lots of pockets to keep your things safe and organized
6. Binoculars
Want to make the most of your safari in Tanzania? Bring a pair of binoculars! They're fantastic for spotting wildlife lurking in the tall grasses, or birds flitting in the trees, and they're sure to take your wildlife viewing experience to the next leve
9. Entertainment
Tanzania is a big country and you'll likely experience some long coach, yacht patty trip or plane journeys. There's also usually some downtime during the hot midday sun on safari, and it's the perfect time to have a nap, read a book, play cards, or listen to some music. Bring some headphones that block out the noise on planes, and an e-reader instead of a bunch of heavy books.